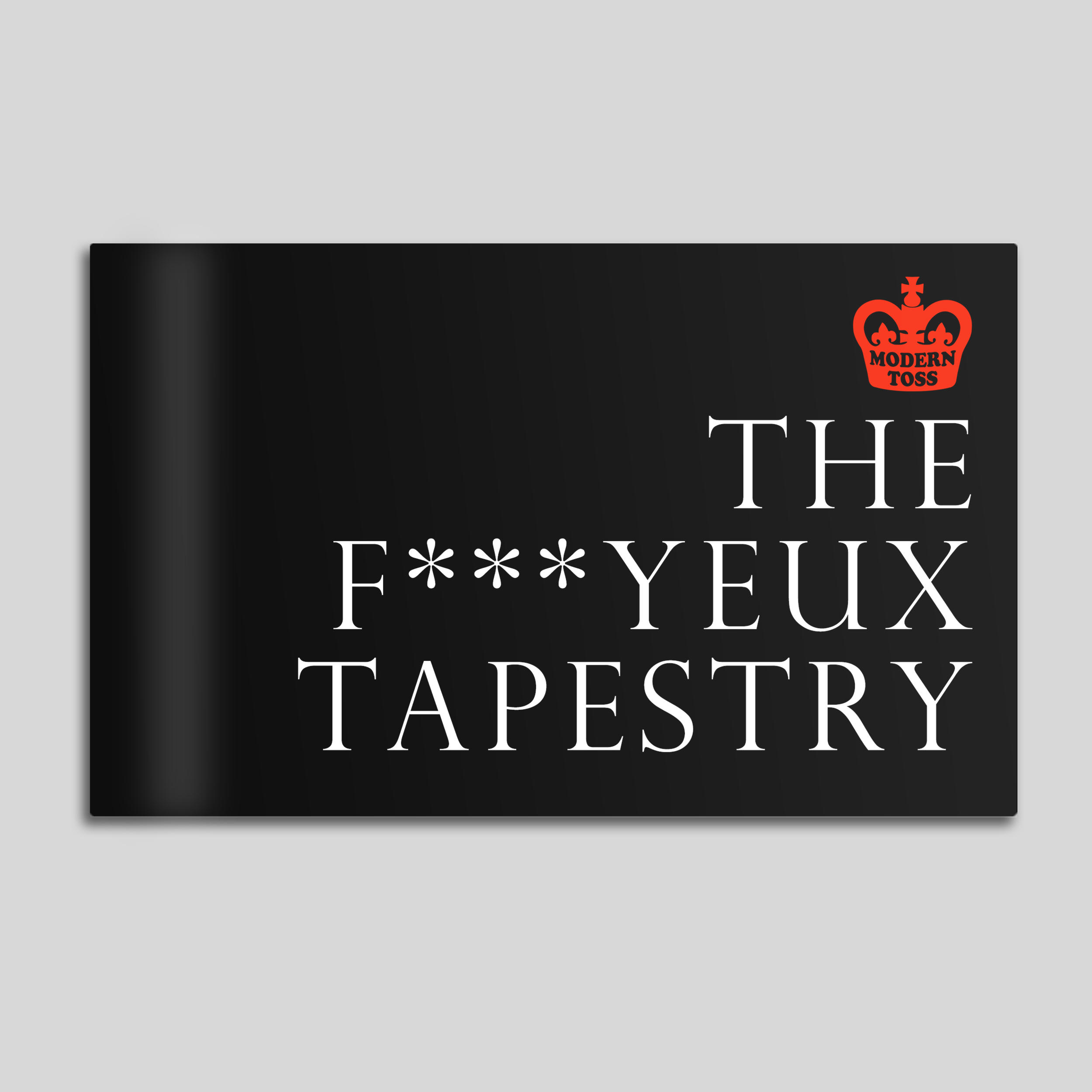 The F***yeux Tapestry Book
LESS THAN HALF PRICE!
This souvenir book celebrates The F***yeux Tapestry, ahistoric cartoon snapshot created in 6 hours at Somerset House in London on the 28th April 2013. The F***yeux Tapestry holds the record for the longest cartoon to contain the word "fuck" and was draw on one continuous roll of paper by Modern Toss and some other people who turned up on the day. In real life it measures 103 meters, a distance Usain Bolt could cover in under 10 seconds if he felt like it.
Paperback, landscape format 20.3cm x 12.7cm. Limited edition.