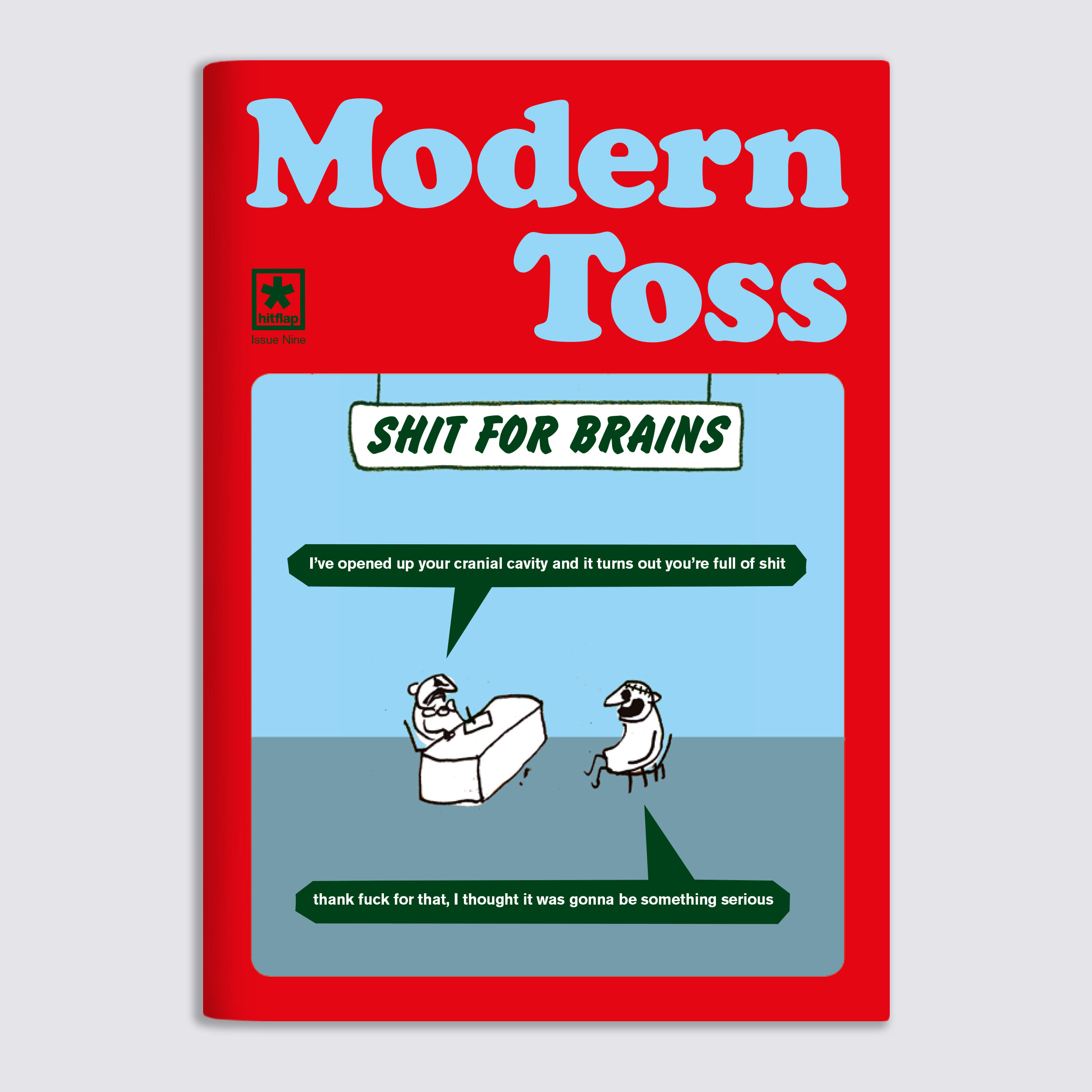 Modern Toss Comic - Issue 10 ADVANCE ORDER
Pre-order Comic 10 and get your name in the back as a 'Friend of Modern Toss'!
(Please note: this is an advance order and comics will be shipped out in September)
Introducing the 10th comic from Modern Toss - a brand new 64-page collection of single panel jokes covering a range of topics from retail to relationships and featuring classic cartoons from all the favourites: Work, Cheese & Wine and Awkward Cunt. Plus brand new hilarity from Liberty Taker, Legal Longshots, and Pete Peters. 
IMPORTANT: Add your name to the info box below before adding the comic to your basket to be featured in the back of the comic as a 'Friend of Modern Toss'.